UTV enters talks over new TV channel in the Republic of Ireland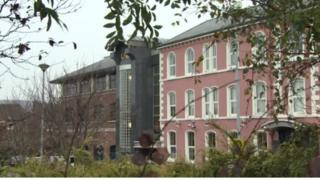 UTV Media is to begin talks with the Broadcasting Authority of Ireland (BAI) about setting up a new TV channel based in the Republic of Ireland.
The Belfast-based broadcaster is planning to launch a new station called UTV Ireland next January.
It will broadcast news, entertainment and drama programmes, including soap operas such as Coronation Street.
The proposed channel will be based in Dublin, but will also have staff in Cork, Galway, Waterford and Limerick.
The company's group chief executive, John McCann, said: "The audience in Ireland has known the UTV brand for more than 50 years through our station for Northern Ireland and our market leading Irish radio stations.
"We look forward to building on that success with the launch of UTV Ireland in January 2015."
The BAI said further details would be announced at the conclusion of the contract negotiations.
UTV Media submitted its application to the BAI last November.
At the time, the company said the move would create more than 100 jobs.