New Presbyterian moderator is Newry minister Rev Michael Barry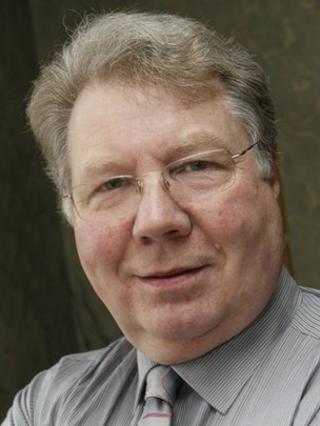 The next moderator of the Presbyterian Church will be 63-year-old Rev Michael Barry.
Dr Barry is the minister of Sandys Street Presbyterian Church in Newry.
He was elected in a second round of voting after the first round had resulted in a three way tie between Dr Barry, Rev Liz Hughes and Rev Ian McNie. All received five votes.
In the second round Dr Barry receiving seven votes to the six each of Mrs Hughes and Mr McNie.
Dr Barry, a former school teacher, will take up office on the 2 June in succession to Dr Rob Craig who continues as moderator until that time.
"I am very surprised but pleased that the Presbyterian Church has put its confidence in me and seen fit to give me the honour of serving as moderator," said Dr Barry, who has been minister of Sandys Street for the last 28 years.
"I look forward to encouraging the church and its people in their ministry as I have the opportunity to travel around Ireland and visit congregations and meet people engaged in ministry and mission."
Dr Barry was ordained as assistant minister in First Larne Presbyterian Church in 1982 and was installed as minister of the Sandys Street congregation in Newry in 1985.
In 1997 he was awarded a Doctorate in Ministry from Covenant Theological Seminary in St Louis, Missouri.
He is currently chaplain to Daisy Hill Hospital and has served as a member and chair of various school boards of governors.
Dr Barry has taken a particular interest in Rathore School in Newry for children with special needs where he often shares in school assembly.