Pensions bill passed by Northern Ireland Assembly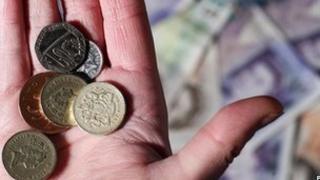 A bill to make major changes to public sector pensions has been passed by the Northern Ireland Assembly.
The Public Service Pensions Bill aims to move pensions to a model based on average earnings with the pension age linked to state pension age.
Finance Minister Simon Hamilton said it was "a complex piece of legislation in its scope and its impact".
Finance committee chairman Daithí McKay of Sinn Féin said the legislation would affect "upwards of 260,000 people".
He said that was more than 30% of the workforce.
Chancellor George Osborne has announced that the state retirement age would go up to 68 sometime in the mid-2030s.
'Foot the bill'
On Tuesday, the DUP's Paul Girvan said that if the Stormont assembly had not moved on public service pensions "Northern Ireland would have to foot the bill".
Dominic Bradley of the SDLP recognised improvements made to the bill allowing for some flexibility regarding retirement age.
He said he was concerned that not enough work had been done on the wider economic impact of the bill, saying that the spending power of retired civil servants, known as "the grey pound", would be reduced.
Ulster Unionist Leslie Cree backed the bill, as did Judith Cochrane of Alliance.
She said the changes were "not desirable, but required".
The TUV's Jim Allister thanked members for including his amendment designed to bring equality for police widows in claiming their partners' pensions.
The bill was passed by 77 votes to 13.