Ex-solicitor Damien Murray admits stealing more than £800,000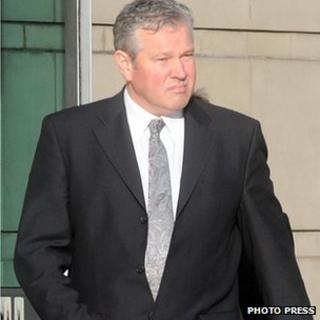 A former solicitor has admitted stealing over £800,000 from clients at his Belfast law firm over a four-year period.
Damien Murray, from Upper Dunmurry Lane in the city, appeared in the dock of Belfast Crown Court.
He admitted a single charge of stealing £811,080 from clients of Damien Murray and Co Solicitors on Botanic Avenue between June 1999 and December 2003.
Murray, who was struck off as a lawyer in 2011, was released on bail.
The 50-year-old was re-arraigned on the single count of theft during the hearing on Tuesday, and when the judge asked how he was going to plead, he replied: "Guilty."
A defence barrister told the court that the case was "not straightforward" and that he would be providing the court with medical evidence.
The judge ordered pre-sentence reports and said he would hear the plea on a date that has yet to be fixed.