Public sector workers to protest in Belfast and Derry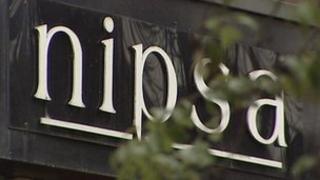 Public sector workers are to protest over pay at lunchtime on Tuesday in Belfast and Londonderry.
In three of the past four years, workers in education, housing and local government did not get a pay rise.
Last year, they received a below inflation rise of 1%.
The public service union, Nipsa, said workers in Northern Ireland received 12% less pay than comparable workers elsewhere in the United Kingdom.
The union said many of its members have had to subsidise their pay with benefits.