Bank of Ireland UK apologises over delayed payments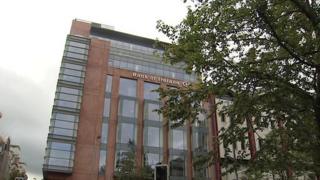 Bank of Ireland UK has apologised over a delay in processing payments to some customers' bank accounts.
It affects some customers who are expecting payments to arrive in their accounts on Monday, 3 February.
The bank said the payments, which can often appear in accounts on a Saturday or Sunday, would now not be available until close of business on Monday.
A representative of Bank of Ireland UK said: "This is due to a delay in processing a file."
In a statement, the representative added: "Bank of Ireland UK would like to reassure customers that if they have been inconvenienced or require access to funds ahead of this time they should contact their branch directly, where our staff will be able to look after their specific requirements.
"The bank apologises to any customers inconvenienced."
The representative was not in a position to say how many customers have been affected by the delay.