Northern Ireland pupils receive transfer test results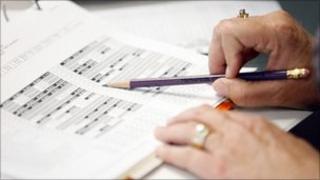 Thousands of children have received the results of the entrance tests for grammar schools.
A letter telling parents which school has accepted their child will arrive on 24 May.
The final official 11-plus transfer test in Northern Ireland was held at the end of 2008, but grammar schools still use academic selection.
It is the fifth year in succession that the schools have used the unregulated exams.
Since then there have been two unofficial replacement systems. GL Assessment is used mostly for Catholic schools and the AQE (Association of Quality Education) sets a different exam for the other schools.
While the number of children in the secondary school age group has fallen, the number going to grammar schools has risen.
More than 43% of children now attend a grammar school.
Parents who are unhappy with the test result can ask for a re-mark.
They have to apply within one week for the AQE and within two weeks for the GL assessment test.