John Foster jailed for manslaughter of David Mills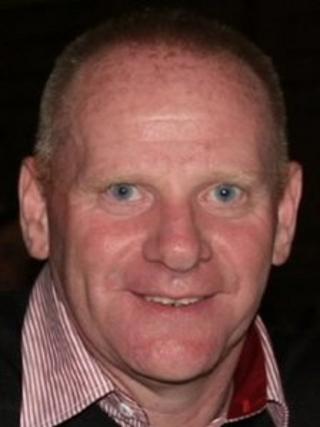 A man who admitted the manslaughter of former Irish league footballer David Mills has been given a seven year prison sentence.
John Foster, 31, of Corrigs Road, Newcastle, County Down, will spend half of the sentence on licence.
Foster had denied murdering Mr Mills after inflicting up to 13 punches in an assault in Ballynahinch in 2012.
After a mid-trial admission of manslaughter in December 2013 the trial was halted.
The judge said Foster, a cousin of Mr Mills, had a record for assault and disorderly offences and had failed to heed medical advice and tackle his alcohol problem.
He acknowledged, however, that Mr Mills, a former Portadown player, may have initiated their encounter.
"I regard his remorse as deep and genuine," he said of Foster. "I know he will have to live with this for the rest of his life."
The judge added that no sentence could compensate the Mills family for their loss.
"The light has gone out of their lives," he said.