Transfer test: Grammars urged to stop 'dubious testing'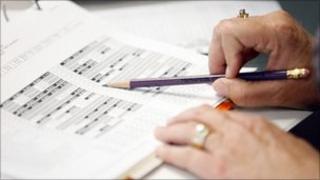 The Catholic Principals Association (CPA) has called on grammar schools to stop using "dubious" unregulated testing of pupils at 11.
The call comes ahead of the results of two types of tests on Saturday. In November, thousands of children sat the unofficial transfer tests.
The CPA said the examinations were having a "negative and divisive effect".
Chairperson Michele Corkey has called for an urgent meeting on the matter.
Mrs Corkey said primary school principals had expressed "grave concerns about unnecessary pressures" caused by selection and testing.
"Dubious testing, wide variation in grades for admission and uneven competition between schools are having negative and divisive impact on our primary and post-primary schools," she said.
"They are undermining the whole Catholic system and are conducted annually in clear and open defiance of successive statements by the Northern Catholic Bishops and opinion of Catholic and other educators.'
She said a survey of principals of Catholic primary schools showed that too many colleagues feel "pressurised to comply with a system whose values and effects they overwhelmingly reject".
"They see academic selection turning what should be a drive for the common good into uneven competition and narrow individualism," she said.
'High-stakes gamble'
"Many parents enter their children for unregulated tests because they feel compelled to follow established practice and undertake a high-stakes gamble."
The association has called for "meaningful dialogue" between the major professional players has taken place.
"It is time for the northern Catholic bishops to use authority rather than re-state principles and then allow successive timescales to lapse," she said.
"CPA urges the bishops to facilitate immediately a meeting between CPA and principals of Catholic grammar schools."
November 2013 marked the fifth year that unregulated tests had taken the place of the previous 11-plus, which was abolished by the Department of Education.
Grammar schools use the AQE (Association of Quality Education) tests in English and Maths to select pupils.
Another sort of exam, the GL Assessment is used mostly by Catholic schools.