Marion Millican killing was 'accident', Court of Appeal told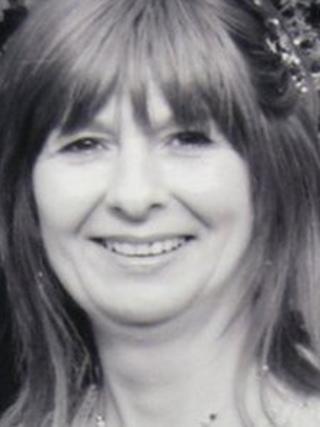 A woman shot dead in a Portstewart laundrette was killed by accident, the Court of Appeal has heard.
Marion Millican, 51 was shot in the chest at her workplace in the County Londonderry town in March 2011.
Fred McClenaghan, formerly of Broad Street, Magherafelt, is seeking to overturn his conviction for murdering his ex-lover.
A defence barrister told the court that some of the forensic testing was "flawed".
He also claimed McClenaghan's responsibility was diminished because of his mental illness and because he had just come off anti-depressant medication.
In September 2012, McClenaghan, now 51, was sentenced to a minimum of 16 years in prison for the mother-of-four's murder.
During the trial, it emerged the two had been in a relationship which had ended months before the killing.
McClenaghan maintained that the weapon - an antique, 19th century shotgun - had gone off unintentionally during a struggle.
At the Court of Appeal on Tuesday, a defence barrister argued there were flaws in some of the tests carried out on the gun.
"His best chance, and that which he had a reasonable expectation to rely on, was for the state to have handled that gun correctly," he said.
"This was given for proper forensic examination and the very antithesis of this occurs because they breach the central regulations."
Addressing three appeal judges - Lord Justice Girvan, Lord Justice Coughlin and Mr Justice Gillen - the defence barrister said this potential evidence could have backed McClenaghan's version of events.
He said: "He was saying the gun went off accidentally. This evidence was capable of saying this gun was in such a vulnerable condition that it was prone to going off accidentally by a jerk or a movement."