County Dublin murder victim Michael Devoy wore bullet-proof vest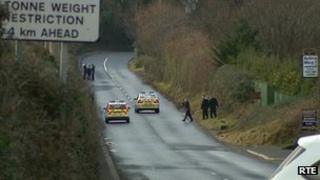 Police investigating the death of a 42-year-old man in County Dublin at the weekend are treating the case as a gang-related murder.
Michael Devoy, from Balbutcher Drive in Ballymun, Dublin, was shot dead.
He had been released from prison days ago and was wearing a bullet-proof vest.
Mr Devoy's body was discovered after police on a routine patrol in the Bohernabreena area on Saturday night spotted suspicious activity.
A car sped away from the scene and got away after being pursued for a time.
The patrol car returned to the original scene and found the body on the ground.
Initial reports suggested Mr Devoy had been shot in the head and sustained a number of other injuries to his upper body.