Northern Ireland teacher training provision 'unsustainable'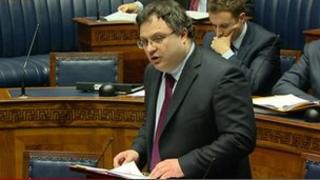 The minister for employment and learning has said the current provision for training teachers in Northern Ireland is not financially sustainable.
Stephen Farry told the assembly he was still considering responses to a review of training colleges and universities, but was concerned about the costs.
He is looking at a possible reconfiguration of initial training.
It is currently split between the University of Ulster, Queens University, Stranmillis and St Mary's.
Mr Farry said the cost of training teachers in Northern Ireland was higher than training engineers, yet NI had a surplus of teachers and a problem supplying engineers.
That, he said, suggested Northern Ireland did not have its priorities right.