Special-needs boy lived in elderly home over lack of foster carers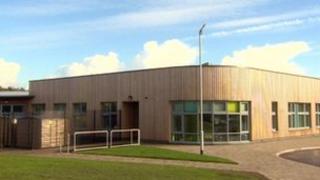 A pupil at a special needs school in Belfast had to live in an old people's home because of a lack of emergency foster carers, the BBC has learned.
The student at Tor Bank School, on the outskirts of east Belfast, spent four months with elderly people.
The school said it was a "completely inappropriate" placement.
Northern Ireland currently needs 200 extra foster families to cope with the demand.
Tor Bank school's vice-principal Claire Breen said an emergency foster placement could not be found for the child, so he had to go into a home until they found a placement for him.
She said: "That was very difficult for him being put into a care home with elderly people and the provision was not right for that child at that time.
"But they needed an emergency placement and what else where they to do."
Ms Breen said staff are so alarmed that many of them have put themselves forward as foster carers.
Quality of life
"It's something our teachers and classroom assistants talk about all the time," she said.
"We know how much love they give back again - they're such wonderful children and we know we can give them that quality of life and family home that they deserve."
When suitable placements can be found with foster families things can work out well.
Frances Montgomery and her husband Michael have been fostering for 15 years.
"The thing I always say is that no child ends up in care through any fault of their own," she said.
"They just need extra help or love - they may have been neglected or abused. They just need to realise what normal family life should be like and I just find it so rewarding."
Stephen Carter, 21, moved in with the Montgomery family seven years ago.
He has a learning difficulty but now works full-time.
"I'm very happy and I just want my foster family to appreciate that - that they're the ones that give 100% fostering other people.
"It's made a lot of difference and I know you might have family of your own, but bringing in another person makes a wonderful difference.
'Calm down'
"It might bring you tears when they first arrive, they might be a bit rowdy like me.
"But when you get to chat with them and get to know them they calm down."
More information about fostering is available on the Department of Health website.