Donegal man Jimmy Lafferty is Meryl Streep cousin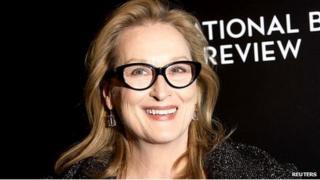 A County Donegal man has discovered he is the fourth cousin and closest Irish relative of Hollywood legend Meryl Streep.
Seventy-two-year-old Jimmy Lafferty was given the news by the same researcher who helped trace the Irish roots of American president Barack Obama.
Both Mr Lafferty and the actress are descended from Ms Streep's great great-grandmother, Grace Strain, who emigrated to New York from Donegal in 1862.
Ms Streep's daughter Grace is named after the Donegal woman.
Mr Lafferty, who runs a holiday home business in the village of Dunfanaghy, said when he found out: "I was over the moon, a very pleasant surprise I can tell you."
Ms Streep, who recently won an Oscar for her portrayal of Margaret Thatcher in The Iron Lady, was in Donegal in 1998 during the filming of Dancing in Lughnasa.
She returned for the premiere of the film later in the year.
Mr Lafferty said the Hollywood star, who has been nominated for another Oscar for her role in August: Osage County, wanted to find out about descendants of Grace Strain then, but at that time he was not aware he was related to the actress.
It is understood the researcher who discovered the link is contacting the three-time Academy Award winner to tell her of her Donegal relative.
The Donegal man said he would be happy to put his cousin up in one of his holiday homes if she ever returns to the county.
"I would love to get her to come again," Mr Lafferty said.
"I'd give her a free week any time."