Woman 'had miscarriage in police custody'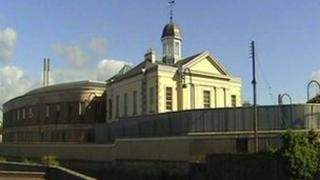 A woman accused of stealing cigarettes had a suspected miscarriage while in police custody, a court has heard.
Lamita Mihai, 19, of Riverside, Ardee, County Louth, is charged with five thefts from convenience stores in the Newry area in an eight-day period.
A defence lawyer told Newry Magistrates Court an investigation was due to begin into the suspected death of the pregnant teenager's baby.
She was not in court, and the judge imposed an arrest warrant.
Her mother was at the hearing in support of her daughter, and a request was submitted for the police to return her family's car so she could bring five of her nine children to school.
However, this was turned down as the vehicle was being held as part of the police's investigation.