Irish road death driver begins jail term in Hungary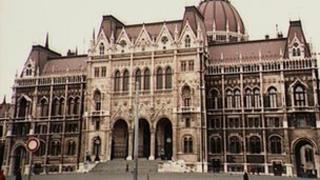 An Irish driver involved in a fatal accident in Budapest will be allowed to serve most of his sentence in Ireland, the Hungarian government has said.
Ciarán Tobin from Dublin was convicted in his absence of killing two children in a car crash in April 2000.
He was sentenced to 18 months in prison. Two attempts to extradite him to Hungary have failed.
Mr Tobin arrived in Hungary on Tuesday to begin his sentence. He is expected to serve most of the term in Ireland.
The development follows a deal in which he said he would return to Hungary voluntarily provided he was permitted to serve only a short term in that country and then be transferred to a prison in Ireland.
Hungarian officials said he could be returned to Ireland as soon as Friday.