Northern Ireland parties 'must find way forward': Villiers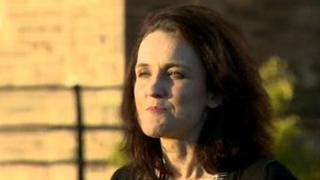 The secretary of state has said Northern Ireland politicians must waste no time in finding a way forward on the three key issues in the Haass talks.
In a statement to the House of Commons, Theresa Villiers said the outcome to the talks chaired by the former US diplomat Richard Haass was disappointing.
However, she said it should not be viewed as the end of the road.
Ms Villiers said the momentum must be maintained.
Northern Ireland's Democratic Unionist Party First Minister Peter Robinson has supported setting up a cross-party working group at Stormont to try to resolve outstanding disagreements over flags, parades and the past.
However, his partner in government, Sinn Féin's Deputy First Minister Martin McGuinness, has argued that any working group should simply implement Dr Haass's final proposals as they stood at the end of the marathon talks.
The Stormont parties invited Dr Haass to help broker agreement back in July, after disputes over flag flying and contentious parades led to serious disorder on the streets.
The talks began in earnest in September and culminated in a number of late night and overnight sessions during the Christmas and new year period.
So far two nationalist parties, Sinn Féin and the SDLP, have indicated their willingness to accept Dr Haass's proposals, while the Ulster Unionist Party has described the final Haass document as unacceptable.
The remaining two Stormont parties, the DUP and Alliance, have given the proposals a mixed response, indicating they support some elements, but oppose others.