Half of Northern Ireland businesses plan to employ new staff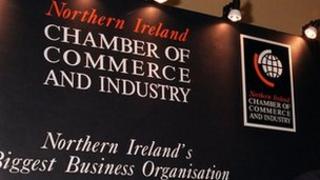 More than half of businesses in Northern Ireland intend to take on new staff in 2014, a survey by the Chamber of Commerce has suggested.
The survey of 350 firms also suggested that about that 75% of them anticipate business growth in 2014, albeit at a modest rate for the majority.
The services sector looks like being the main engine of job growth.
In the last quarter of 2013, recruitment intentions in services increasingly translated into actual jobs, though seasonal recruitment will have played a part.
Some firms are also reporting difficulties in finding suitably skilled and experienced staff for the positions they wish to fill.
The survey showed that about half of manufacturers trying to recruit are experiencing difficulties, particularly in relation to skilled manual workers.
Interest rates are increasingly emerging as a concern for businesses, though most economists do not believe they will rise from their historically low rates until 2015.
Ann McGregor, chief executive of NI Chamber of Commerce, said the results suggest the economic recovery "gathered pace" over the past three months and businesses are generally more confident about the future.
Francis Martin, from business consultants BDO which helped compile the survey, said that while confidence was definitely improving some of the issues in the survey matched concerns of his clients.
"Ongoing recruitment issues and potential skills gap, the increasing pressure on businesses to raise prices and fundamental cash flow issues continue to be a concern and a barrier to growth," he said.