Belfast City Hospital recall: 700 contact helpline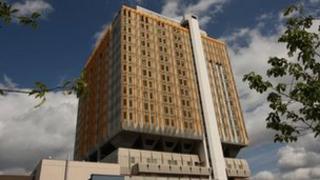 More than 700 people have contacted a helpline set up by Belfast Health Trust following a patient recall in December.
Those affected had attended Belfast City Hospital for a bladder camera test during 2012 and 2013.
The trust said they were treating the matter as serious after three patients received a late cancer diagnosis.
Patients have now received a precautionary review appointment. An independent review is now under way into why patients had to be recalled.
It is the fourth recall of patients at the Belfast Health Trust in almost four years.