Man arrested over UVF murders of Gary Convie and Eamon Fox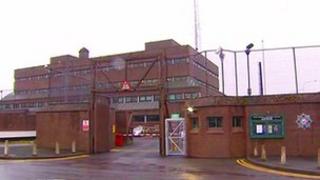 A man has been arrested over the paramilitary murders of two Catholic men in Belfast almost 20 years ago.
Gary Convie and Eamon Fox were shot while sitting in a car at a building site in North Queen Street on 17 May 1994. The gunman used a sub-machinegun.
The arrested man, who is 42, was detained in north Belfast on Monday morning on suspicion of the murders.
He is also being questioned about the attempted murder of a third man and membership of the UVF.
Mr Convie, 24, and Mr Fox, 44, were builders from County Armagh who were attacked while eating their lunch in a car parked close to their building site.
One man has already been convicted in connection with the murders.