92 prisoners in NI get Christmas home leave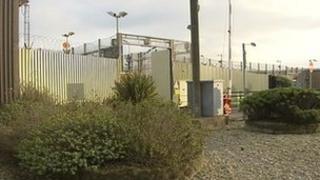 Ninety-two prisoners in Northern Ireland have been granted home leave over the Christmas period.
The Prison Service said the periods of temporary release ranged from two days to nine days between 24 December and 2 January.
The equivalent figure for 2012 was 72.
All prisoners granted home leave had to pass a risk assessment and have either successfully completed a home leave programme or undergone periods unaccompanied in the community.
The Prison Service said conditions had been placed on all prisoners on home leave release.
Forty prisoners are being released from Magilligan Prison, of which one is an early release prisoner.
Forty-eight prisoners will be released from Maghaberry Prison, 26 of which are life sentence prisoners.
Three young offenders and one female prisoner are being released from Hydebank Wood Young Offenders Centre and Prison - two of these are early release prisoners.
There are currently 1,817 prisoners being held in prisons in Northern Ireland.