Tourism Ireland launches £500,000 USA campaign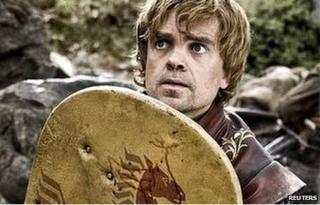 A £500,000 television advertising campaign promoting tourism in Ireland is to be launched in the USA on Christmas day.
The Tourism Ireland advertisements will run for a week on national cable channels and on local networks in New York, Boston and Chicago.
The total spend on the week-long campaign is $820,000 (£501,000).
The advertisements will be broadcast throughout the holiday, including on New Year's Eve 'countdown' programmes.
Tourism Ireland's chief executive, Niall Gibbons, said 2013 had been a record year for American visitors to Ireland.
"This year, we welcomed more than one million Americans, spending $1bn (£612m)," he said.
"We aim to build on this success in 2014. We will continue to implement our strategy - make Ireland jump out - targeting new audiences with strong potential for growth through a very extensive programme of promotions."