Bomb warning alert over at Shipquay Street in Derry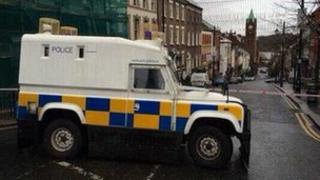 A security alert has ended in Londonderry city centre.
Shipquay Street and Shipquay Place were closed following a telephoned bomb warning.
Police carried out searches and evacuated a number of premises.
However, nothing was found and the area has reopened. Police said people should remain vigilant and report anything suspicious.