Bryson Charitable Group says jobs could be lost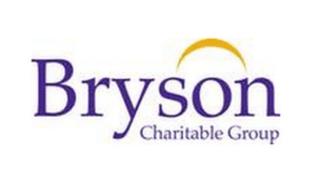 A charity has said hundreds of jobs could be lost in NI because of changes to the way government-funded employment schemes operate.
Almost 17,000 jobless people are currently on Steps to Work, a training scheme that tries to find them jobs.
It is due to be replaced with a scheme called Steps 2 Success.
But the Bryson Charitable Group says the changes could force people who are in employment into the benefits system.
The charity said many organisations that currently provide training will be prevented from competing for future work, and described the selection process as flawed.
In a letter seen by the BBC, Bryson House said they believed the selection process for those competing to provide the replacement training was "fundamentally flawed" and excluded many local organisations or companies from tendering for the work.
"(We) find it difficult to understand how the current providers are deemed unsuitable and therefore unable to fairly tender for the work," the letter said.
Appeal
It said it is "a matter of great concern" that most of the organisations that can bid are from Great Britain with no track record of working in Northern Ireland.
The charity has written to the employment committee at Stormont appealing for action to ensure Northern Ireland groups can also compete to manage and deliver the new programme and prevent what it said was the potential for hundreds of job losses.
It said: "The department is currently in the paradoxical position of seeking to spend £30m to £36m of public money to create jobs in Northern Ireland and remove people from the benefits systems, yet its very first action seems to result in the loss of hundreds of local jobs."
Employment Minister Stephen Farry declined to comment.
A DEL spokesperson said: "The procurement process for Steps 2 Success is ongoing. The department has just announced the results of Stage 1 and Stage 2 will commence shortly.
"Stage 2 will test providers proposals on programme provision, including the breadth and depth of the supply chain proposed for delivery in the contract area for which they are bidding.
"This is a continuous process and the minister and departmental officials cannot comment on any aspect of the competition at this time.
"The department has been advised that any comments made could have legal implications."