St Kevin's Primary: Pupil took prescription drugs to school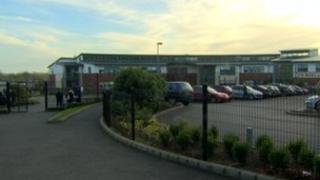 It has been confirmed that a child brought prescription drugs into a primary school in west Belfast earlier this week, and took some of them before teachers became aware of the situation.
It happened at St Kevin's Primary School on the Falls Road on Wednesday.
After noticing the child was drowsy, the school rang an ambulance and the child's parents.
The school sent out letters to parents to explain what had happened.
It also invited parents to a meeting to discuss the incident.
St Kevin's Primary School is now having awareness training for both teachers and children and the child involved is said to have recovered.
The school said the child admitted taking one or more tablets, when asked.