Department for Regional Development pays £21m compensation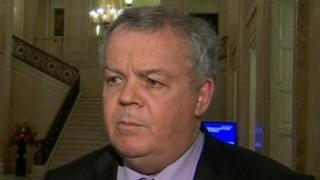 The Department for Regional Development has paid more than £21m in the last five years in compensation for personal injuries and damage to vehicles.
The breakdown is £19,595,000 for personal injuries and £1,374,000 for damage to vehicles due to poor road maintenance.
The SDLP's John Dallat raised the issue in a written question to Regional Development Minister Danny Kennedy.
He said the money could have been used for important projects.
"I intend to take this issue up with the Audit Office because it is a burning issue which was investigated before by the Comptroller and Auditor General but clearly needs revisiting," he said.
"The compensation gravy train running across various government departments is absorbing vital money which is badly needed not just for transport but for health and education in particular. It must be derailed."