Andor Technology accepts Oxford Instruments takeover offer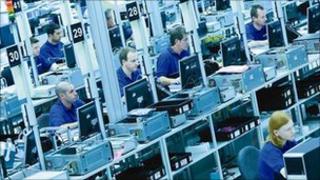 Andor Technology has accepted a takeover bid of around £176m from Oxford Instruments.
The west Belfast-based camera maker had received a series of offers from the English firm and rejected a £166m bid earlier this month.
Andor began as a spin-out company from Queen's University Belfast, which still owns a significant stake.
Andor is one of only three Northern Ireland companies listed on the stock exchange.
When the deal is completed that will leave just two listed firms - UTV and First Derivatives.
Andor exports all over the world but its 300-strong workforce is mostly based at a plant in west Belfast.
Andor's chairman Colin Walsh said it accepted the deal on the basis that it "creates a framework in which our staff can continue to thrive and grow the business under new ownership".
Mr Walsh added that the deal also represents the best possible means of "maximising shareholder value in the short to medium term".
He described Andor as a "one of a kind" business that is an example of "how the very best in UK science can be successfully commercialised across global markets".