Pipe bomb explodes at house in Shrigley village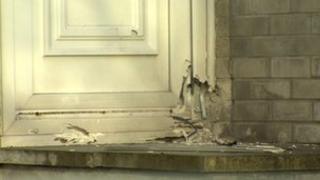 A pipe bomb has exploded at a house in the village of Shrigley in County Down.
Police said the device caused damage to the front door of the property in Martin Green.
The attack took place shortly before 02:00 GMT on Thursday. No-one was injured in the incident.
Detectives have appealed to anyone with information about the attack to contact them.