Indian community: Re-open Belfast consul office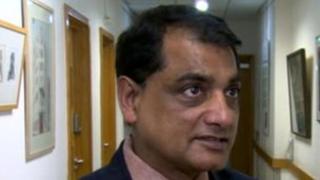 The Indian Community Centre in north Belfast has called on the Indian government to re-open its consular office in Northern Ireland.
The office closed last year and there have been complaints that online services which replaced the consulate are not efficient.
People have cancelled trips or gone to London to sort out passport problems.
The acting Indian high commissioner is due to meet community representatives in Belfast later this week.
Dr Satyavir Singhal from the Indian Community Centre said there were more than 6,000 Indians living in Northern Ireland.
"It's a disadvantage because there are consular services all over the UK, from London to Scotland, and people can drive down and they have facilities," he said.
"We have no facilities here in Northern Ireland."