Newcastle school sale back on says County Down councillor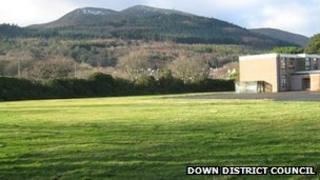 A councillor who feared a deal to buy land from the Catholic church was in jeopardy, has said she has been told the deal is back on.
Down District Council believed it had an agreement about the sale of the site of the former St Mary's primary school, Newcastle, to build a leisure centre.
However, the council was then told there were two higher bids on the land.
Cllr Carmel O'Boyle said the council has since been told that the deal will be honoured and the sale can go ahead.
Earlier, Ms O'Boyle had described the move as "gazumping" although the estate agent involved said the land had not yet been sold.
The chief executive of the council, John Dumigan, confirmed he had been told of the contact on Monday evening.