Striking ideas in Sinn Féin submission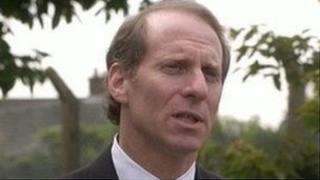 It is common currency amongst Haass talks observers that the easiest item for the negotiators to make progress on will be parades.
After all, both the DUP and Sinn Féin agreed a blueprint back in 2010 .
Even if that proposal had some obvious flaws, the assumption was it at least gave the parties a basis for agreement.
However, Sinn Féin's written submission to the Haass team calls that assumption into question.
The document dealing with contentious parades says the 2010 draft legislation agreed by both parties "included a number of vetoes in the adjudication process which... would likely lead to stalemate".
Sinn Féin argues that moving ahead with the 2010 deal would "simply transform a dispute between loyal orders and local communities into a dispute between political parties".
Having ditched their deal with the DUP, Sinn Féin argues "there will certainly continue to be a need for a Parades Commission".
Negotiating tactic
The party then goes on to argue for tighter controls on bands and parade organisers - in particular calling for the loyal orders and other march organisers to be held financially liable for any costs associated with their events, such as extra policing, clean-up bills or criminal damage claims.
There are a number of possibilities. Withdrawing the 2010 deal could be a Sinn Féin negotiating tactic, or it could be a reprisal for the DUP's U-turn on the Maze Peace Centre.
Or republicans could simply have listened to the critics who attacked the draft parading legislation as unwieldy.
Sinn Féin's submissions also contain some other striking ideas - one proposal on contentious parades is for areas to have a single flagpole flying a tricolour or a union flag rather than a proliferation of tattered flags hanging from lamp posts.
This might be aesthetically pleasing, but would it involve official endorsement of the notion that some areas are British and others Irish?
At the outset, Richard Haass made it clear that whilst he would do his best to keep the media in the loop, he didn't share Woodrow Wilson's enthusiasm for "open government".
He had asked the Stormont parties to keep their submissions confidential.
Confidential
If he was annoyed at Sinn Féin's decision to publish their proposals, Dr Haass did not show it.
However, the Ulster Unionist negotiator Tom Elliott wasn't so diplomatic, calling Sinn Féin's publication "an act of bad faith", as all parties had been told to keep things confidential.
Over the weekend I got sight of another Haass submission.
The document from the Retired Police Officers' Association hasn't officially been published.
Inevitably there is little common ground between the Sinn Féin and the Retired Police Officers' documents.
The association complains that retired RUC officers are being traumatised by the "barrage" of public inquiries, inquests and the Historical Enquiries Team's investigations.
They suggest that, instead of holding more than 30 outstanding inquests into troubles deaths, all such cases should be rolled into one inquiry.
Whilst Sinn Féin proposes that an international body like the UN should convene a truth commission, the Retired Officers say that do not "have any confidence that anyone other than our members would actually tell the truth".
The association includes some former officers who would have been privy to high level intelligence material.
So it fires a significant shot across some politicians' bows when it says "some of the truths which our members might reveal may not be considered to be helpful to the political or 'peace' process".
The association reiterates this point, arguing "there is much that would come out of such a process that could indeed be highly damaging - not to our members, but to some of our current crop of politicians as well as to local communities in which the true role of some of their members has so far remained secret".