Health department's £50,000 legal bill for abortion challenge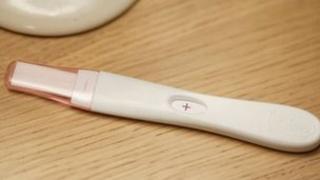 The Department of Health must pay for a High Court challenge over issuing abortion guidelines in Northern Ireland, a judge has ordered.
Mr Justice Treacy awarded legal costs to the Family Planning Association (FPA) after rejecting an "audacious" claim that it should pay instead.
It is understood that up to £50,000 could be involved.
Judicial review proceedings were brought by the FPA in an attempt to have abortion guidance published.
Under current law, termination is illegal in Northern Ireland, except in limited circumstances where the mother's life or mental well-being are considered at risk.
In 2009 the department published a document that, for the first time, provided guidance to health professionals in Northern Ireland on terminating pregnancy.
But later that year the High Court ruled it did not properly cover counselling and conscientious objection issues.
The guidelines were held to be misleading and had to be withdrawn for reconsideration.
The FPA challenge was halted earlier this year following a last-minute confirmation that draft guidelines would go before the Northern Ireland Executive.
Health Minister Edwin Poots submitted a paper seeking approval to go out to public consultation - a process since completed.
With the FPA claiming it achieved its objection, the judicial review was dismissed.
'Vindicated'
However, the costs of the proceedings remained undetermined at the time.
The FPA argued an award should be made in its favour because it obtained the result sought.
Countering this, the department claimed there had been no need to bring the case.
Ruling on the issue, Mr Justice Treacy held that the confirmation made on the eve of the planned hearing "vindicated" the FPA.
"It is tolerably clear that had the case proceeded to a full hearing the applicant is likely to have been successful," he said.
He rejected contentions by the department that the judicial review was unnecessary and that the association would not have been entitled to any relief.
"It follows that I also reject the respondent's audacious submission that the applicant should pay the respondent's costs," he said.
The judge confirmed: "I have had regard to the general guidance on costs contained in the authorities earlier referred to and on the facts and circumstances of the case, and consider that the appropriate order is that the respondent should pay the applicant's costs."