MoD 'knew Belfast man Christopher Quinn was innocent'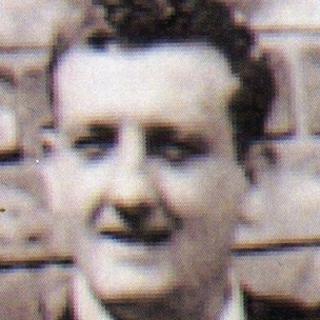 The Pat Finucane Centre has said documents it has obtained show that the MoD knew that a man shot dead by the Army in November 1971 was innocent, but his family was never told.
Christopher Quinn, 39, was shot dead in Belfast's Unity Flats area when soldiers opened fire on a gunman.
A memo sent by the Ministry of Defence legal department shows compensation of £10,000 had been advised.
However, Mr Quinn's widow accepted an out of court settlement of £750.
The family have said the amount she eventually received was £500.
A handwritten note from Mrs Quinn lists how the money will be allocated: £300 for funeral expenses and £50 for each of her four children.
A document sent by a legal secretary at the MoD, dated September 1977, reads: "Christopher Quinn was shot when the Army opened fire on a gunman, but it is fairly certain that Quinn was not involved with the gunman, but simply got in the way.
"The case was valued at some £10,000 and it has been our intention to fight the case on the grounds that the soldiers concerned were justified in opening fire when they did, and had acted in accordance with their instructions.
"We knew that the chances of winning the case were not good, as a jury is likely to be sympathetic with a widow left with a young family to support, however, we felt that the onus should be put upon the plaintiff to prove her case in court. Thus we would be seen to support the soldiers' action.
"Our council has now told us that Mrs Quinn would be prepared to accept a total of £750 in settlement of this case with judgment in MoD's favour as part of the terms of the settlement.
"This represents a very small amount compared with the original estimate of damages and would in fact be cheaper for us than the cost of running the case, as we would not be able to recover witness costs even if we won.
"As judgment would be in our favour, the settlement would reflect well on the MoD from a political viewpoint."
'Clear policy'
Paul O'Connor, from the Pat Finucane Centre, a human rights advocacy and lobbying group, said it reflected a "clear policy" of settling out of court in order to avoid judgements which cast the Army in a bad light.
He said the Quinn family never realised that the MoD had accepted the victim was innocent and as a result they did not receive the money or acknowledgement they deserved.
Mr Quinn's daughter, Roberta O'Neill, said: "My mummy never got over it. We went to the graveyard every day with my mother after school - a few times we were even locked in the graveyard.
"My mummy worked day and night - she had three cleaning jobs and would queue at the post office at 8am waiting to get money to send us to school.
"She taught us decency and respect which is more than she got. I used to sleep walk all the time because I was afraid of losing my mummy afterwards.
"My dad was shot only yards from our house and we had to walk past the spot every day.
"These documents show they knew he was innocent, but they lied to us all these years."
In a statement, an MoD spokesman said: "This will be one of many documents relating to this sad and tragic incident.
"It is not appropriate for us to comment without seeing all relevant material."