Car trader Adrian Hillis jailed for 'clocking'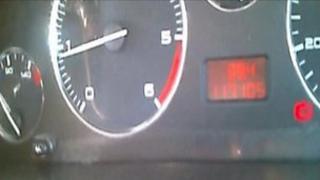 A County Antrim car trader has been jailed for car 'clocking'.
Adrian Hillis, who traded as DS Cars, Cullybackey and AA Cars, Warden Street, Ballymena, was sentenced to 14 months imprisonment for eight offences.
A trading standards service investigation uncovered offences involving four different vehicles.
It was found that the four vehicles had more than 320,000 miles wiped off their mileage records.
The total loss to the buyers was estimated to be in the region of £2,500.
The first vehicle, a Ford Connect van, was sold to a consumer with 94,000 miles on the clock. Evidence obtained by Trading Standards Service showed that the recorded mileage of the van when it was bought at an auction by Hillis was 206,000.
A Volkswagen Passat was sold in 2012 showing 93,000 miles when it had already clocked up 145,000 miles by July 2010.
The third car was sold with a mileage of 103,000 when it had been bought from another car trader a few days earlier with 203,000 miles on the odometer.
The fourth car, an Audi A3, was advertised on a website and subsequently viewed by Trading Standards officers, on the premises of AA Cars, in October 2012.
The recorded mileage was 82,000 miles. Evidence obtained showed the true mileage to be 148,000 miles.
Angela Gilliland from Trading Standards Service said: "It is seldom the case that we discover a trader who is engaged to such an extent in the sale of 'clocked' cars.
"Two of the consumers attempted to reject the vehicles using their rights under the Sale of Goods Act 1979 but Adrian Hillis refused to take the cars back.
"This man has been shown to be a prolific car clocker and the type of trader who definitely deserves to be brought before the courts.
"The penalty in this case should serve as a deterrent to any trader tempted to deceive consumers about the mileage travelled by the cars they are selling."