Drinks watchdog has concerns over use of social media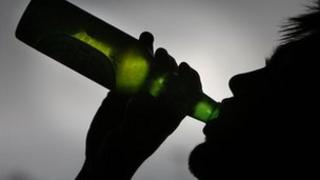 A watchdog set up to investigate complaints about irresponsible alcohol promotions in Northern Ireland has raised concerns about the use of social media.
It also said it upheld four complaints, against two premises, as it presented its first annual report.
The "joint industry code for the responsible promotion and retail of alcohol" was produced by alcohol retailers on a voluntary basis.
It came into effect in September 2012.
Duncan McCausland, who chairs the independent complaints panel that compiled the report, said: "In its first year, the panel has dealt with 18 complaints, four of which were upheld (against two premises).
"Throughout the past year the panel have been impressed by the level of compliance shown to the code by licensed trade.
"The report raises a number of issues including the use of social media in engaging with customers and how licensees should be aware of, and control how, their promotions are marketed through these channels."
Social Development Minister Nelson McCausland said: "The code demonstrates how government and the industry can work together to bring forward practical solutions to our problems with alcohol abuse.
'Encouraging'
"The fact that the code is self-regulating demonstrates a responsible and robust attitude by the industry.
"I am greatly encouraged by the findings of the report and the positive response the licensed trade has shown towards the code."
Colin Neill, chief executive of trade body Pubs of Ulster, said: "It is very encouraging to read the report and see that the code is working and is supported by the industry and the minister.
"This report demonstrates the ability of the industry to regulate itself in certain areas and play its part in reducing alcohol-related harm in our society.
"It is our hope that the code will become a condition under which the granting or renewal of liquor and entertainment licences are granted in future."
The code was set up after a campaign to restrict cheap drink deals.
It outlines the "basic standards expected" of those involved in the drinks industry in Northern Ireland.
The campaign was sparked by the death of Joby Murphy, 20, who drowned after drinking heavily in Belfast.
The self-regulatory body is funded by major drinks retailers such as Diageo, Dillon Bass, Heineken NI, Tennent's NI and SHS Drinks.
Mr McCausland, who is a former PSNI assistant chief constable, chairs the six-member independent panel.