Kathleen Marshall to chair child exploitation inquiry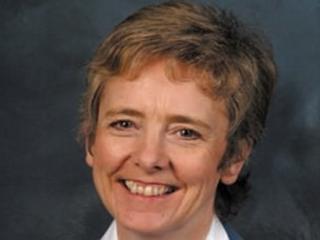 A former Scottish commissioner for children and young people is to chair an inquiry into allegations of sexual abuse of children in NI.
Health Minister Edwin Poots announced the appointment of Prof Kathleen Marshall on Tuesday.
Mr Poots revealed his decision to hold an inquiry in September.
It followed the arrests of more than 30 people in a major investigation into the sexual exploitation of children and young people in Northern Ireland.
At least 22 young people aged between 13 and 18 may have been abused.
However, the inquiry will look at the extent of child sex abuse across Northern Ireland.
Mr Poots told the assembly what role he hoped the inquiry would play.
"I'm not sure in terms of the inquiry as to whether our failings are significant or not - I think that we shouldn't prejudge it," he said.
"However, 22 children, one way or the other, have been the subject of child sexual exploitation and, even if many of them have been willing participants, we need to do more to protect them."
'Distressing'
Prof Marshall is a professor and a solicitor who chaired an inquiry into the abuse and protection of children in care in Edinburgh in 1999.
Speaking after her appointment was announced, she said: "The sexual exploitation of children is a distressing subject, which recent events have shown to be of great public concern.
"Some excellent work has already been done in Northern Ireland to identify and address the problem, but there is much that we still do not know, and need to know if we are to understand its nature and extent, and take effective steps to tackle it.
"I am eager to engage with young people, their parents and supportive professionals and agencies, to help me understand what is happening, and what can best be done to protect children and young people from child sexual exploitation."
Evidence call
Prof Marshall said her priority is to set up "an easy and efficient way of allowing people to find out how the inquiry is progressing, and how they can contribute to it".
She added that she would issue a formal call for evidence regarding child sexual exploitation in Northern Ireland in the coming weeks.
The majority of the children involved in Northern Ireland were abused when they went missing from care homes, but it is understood some of the victims were living at home with their families and were abused when they left their homes.
A number of people have already appeared in court charged with sexual exploitation and other offences.