Maghaberry prison inmates hospitalised after fire in cell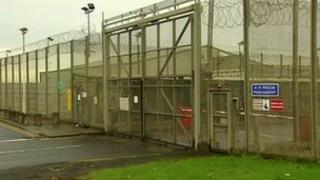 Two prisoners have been taken to hospital after a fire broke out in a cell in Maghaberry prison, County Antrim.
A spokesman for the Northern Ireland Prison Service said it began in Lagan House on Sunday afternoon.
He added that the fire had been contained to one cell.
The two prisoners were taken to hospital suffering from smoke inhalation.