Men charged with theft from ATMs in Down and Belfast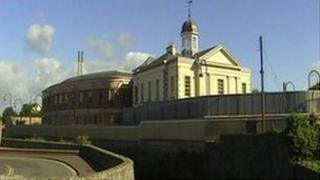 Two men, aged 27 and 32, are due in Newry Magistrates Court on Monday charged in connection with the theft of cash from ATM machines.
The men face 88 charges including theft, going equipped for theft, criminal damage and possession of articles for use in frauds.
The thefts took place at machines in the Newry, Banbridge and Belfast areas between 26 October and 1 November.
Police said a "cash-trapping" machine was used to steal the money.