PUP man Winston Irvine's policing body role reviewed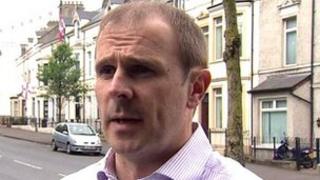 The Policing Board has said it will be reviewing the appointment of the PUP's Winston Irvine to a Policing and Community Safety Partnership.
It follows allegations made in a recent BBC Spotlight programme.
The BBC understands the review will centre on a declaration members make on appointment to those partnerships.
The declaration states that a partnership member will not by word or deed support a proscribed organisation or acts of terrorism.