Bomb defused in south Belfast alert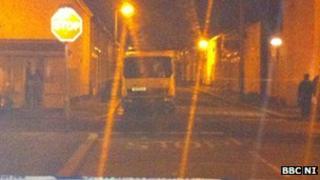 Army bomb disposal experts have defused a bomb in the Village area of south Belfast.
They were called to Kilburn Street on Tuesday evening following the discovery of a suspicious object.
A number of homes were evacuated while the Army carried out a controlled explosion on what police described as a "viable explosive device".
Residents were allowed to return to their homes shortly after midnight on Wednesday.
Police have appealed for anyone with information about the bomb to contact them.