Chicago baseball bat victim to visit Natasha McShane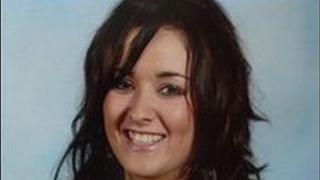 The Irish-American community in Chicago has raised funds to send Stacy Jurich to visit Natasha McShane at her home in Armagh.
They have also contributed money towards the cost of Natasha McShane's continued medical care.
Both women were badly beaten with a baseball bat during a street robbery in Bucktown, Chicago in April 2010.
Last week, a jury found Heriberto Viramontes guilty of the attack that left Natasha McShane with brain damage.
In July, his accomplice Marcy Cruz was jailed for 22 years after pleading guilty to two counts of attempted murder over the attack.
Days after the conviction of Viramontes, supporters of the two women came together at Chicago's Irish-American heritage centre to celebrate the guilty verdict.
At a mass on Sunday, Natasha McShane's mother and other relatives received communion as Father Karl Langsdorf asked for prayers to be said for the two victims.
Speaking at the event, Stacy Jurich said: "We pulled up Natasha on Skype and it was really great to be able to look at her and tell her that we got him."