Police helicopter crew rescues boys from Black Mountain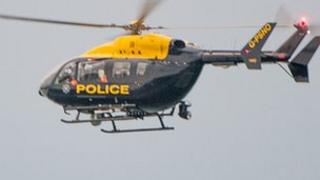 Two 12-year-old boys have been rescued from a ditch on Black Mountain in west Belfast.
Police were alerted at around 15:15 BST on Saturday. A helicopter was then sent to Black Mountain to search for the boys.
They were found within 30 minutes of the call being received.
One of the rescue crew helped the pair to safety. Neither boy suffered any injuries and they were returned home by a police patrol.