Pipe bomb found in north Belfast alert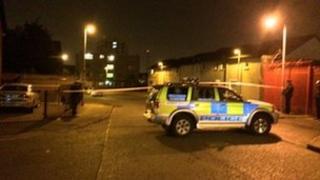 Army bomb disposal officers have found a pipe bomb at the scene of an alert in north Belfast.
The alarm was raised at Carlisle Parade at about 22:30 BST on Thursday.
A number of people living in the New Lodge area had to leave their homes. Carlisle Parade, Carlisle Terrace and part of Churchill Street were cordoned off.
Later, the oikuce said a "viable, pipe bomb type device" had been made safe.
The alert is now over and residents have returned to their homes.