Police planned SAS operation at Gransha Hospital, Derry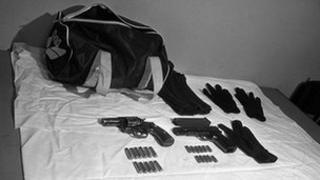 A coroner's court has heard that three RUC officers were involved in the planning of an SAS operation that left two IRA men dead in 1984.
Danny Doherty and William Fleming were shot in the grounds of Gransha Hospital in Londonderry in December 1984.
At the time of the shooting it was alleged that the pair had been about to ambush an off-duty UDR soldier.
The court was told a police officer was appointed in June to help to take new statements from potential witnesses.
However, so far no statements have been taken.
The court was told that of the three police officers involved in the planning and control of the SAS operation, the most senior has since died and the other two did not give witness statements at the time.
The court adjourned until another preliminary inquiry on 12 December.