House of Commons to debate Troubles legacy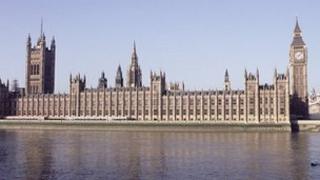 The House of Commons will debate the legacy of the Troubles later.
A motion is being brought forward by the DUP.
The party says there is a "deep sense of loss still felt by the innocent victims of violence and their continuing quest for truth and justice".
The DUP motion will also pay tribute to members of the armed forces, the police and the prison service in Northern Ireland.
The North Belfast MP Nigel Dodds said "the ongoing discussions chaired by Richard Haass and recent events make this a very important topic for debate".
The DUP deputy leader said: "It is poignant that this debate will be taking place on the 20th anniversary of the Shankill bombing and how commemorations for those responsible for this act of terrorism have caused so much pain.".