Campaign to tackle childhood obesity in Ireland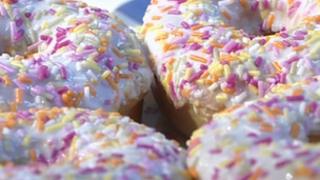 A campaign has been launched to help tackle childhood obesity in Ireland.
Safefood, which is supported by the Public Health Agency, aims to help parents make better choices when it comes to their children's health.
It will deliver practical advice to tackle everyday habits associated with excess weight.
It will also remind parents of the health challenges posed by excess weight and the negative impact this can have on a child's quality of life.
The three-year campaign is being run in partnership with the Fitter Futures for All plan in Northern Ireland and the Healthy Ireland Framework in the Republic of Ireland.
Launching the campaign, Professor Ian Young, director of the Centre for Public Health at Queen's University Belfast, said: "Overweight and obesity in children is an increasing problem with major public health consequences for now and the future.
"It's very important that we encourage more active lifestyles and better diets in children and their families and this campaign will play an important role in achieving these goals."
Dr Marian Faughnan, chief specialist in nutrition with Safefood, added: "We have based our campaign on strong feedback from parents that they wanted a solutions-based approach.
"For this phase we're focusing on reducing portion sizes for children, replacing sugary drinks with water and being realistic about foods that 'should be' treat foods."