Stormont inquiry into Spotlight allegations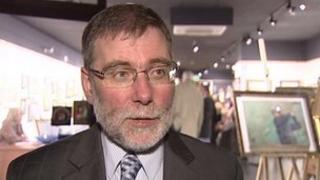 The Social Development Committee at Stormont has launched an inquiry into allegations broadcast in a BBC NI Spotlight programme.
The programme alleged there had been political interference in the running of the Housing Executive.
The committee agreed terms of reference for the inquiry on 3 October.
It has made requests for written evidence and oral evidence sessions are expected to begin in mid-November.
It aims to conclude the inquiry by the end of April 2014.
Social Development Minister Nelson McCausland denied the programme's allegations.