Andor Technology' buys Canada firm Spectral in £10m deal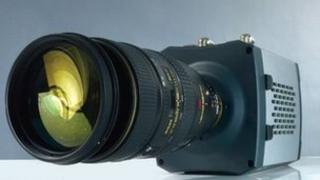 Andor Technologies, the Belfast-based scientific camera manufacturer, has bought a Canadian optical technology firm in a deal worth up to £10m.
Andor will pay £6.8m in cash for Spectral Applied Research.
Up to £3m could follow depending on the performance of the business over the next three years.
Spectral is based in Toronto and makes highly sensitive optical equipment used by cell biology researchers.
Conor Walsh, chief executive of Andor, said the deal gave access to a new range of products set as well as "a highly experienced and first class design team".
"Spectral makes a fantastic addition to the wider Andor team and we are all excited about the new opportunities the combined business will bring," he said.
Spectral employs 32 people including the five founding shareholders, and all staff will remain with the business following completion.
In 2012 it had a turnover of £3.4m and operating profit of £200,000.