Maghera homes evacuated amid gas fire fears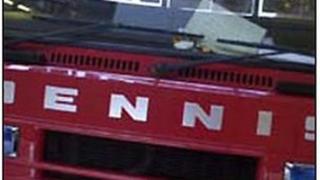 A number of families in County Londonderry have had to leave their homes because of a fire.
It broke out at a property at Crew Road, Maghera, on Thursday.
Fire officers fear that gas canisters at the property could explode and an exclusion zone has been set up around the blaze.
Police are advising motorists to take an alternative route.