Judgement reserved in Constable Stephen Carroll murder appeal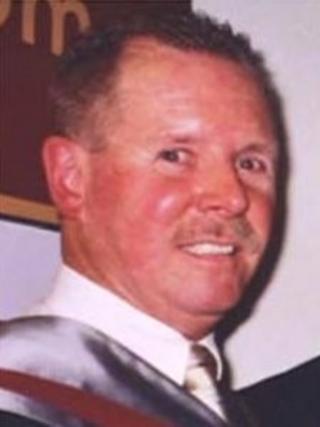 Judgement has been reserved in the case of two men appealing convictions for murdering Constable Stephen Carroll.
Brendan McConville, 42, of Glenholme Avenue in Craigavon, and 22-year-old John Paul Wootton, from Colindale in Lurgan, are serving life sentences.
Constable Stephen Carroll was shot dead as he responded to a 999 call in Craigavon in March 2009.
Defence lawyers claimed the convictions were unsafe and argued that there should not be a retrial.
The prosecution said the evidence of a defence witness in the appeal was "inherently unreliable".
McConville is serving at least a 25-year-sentence for the murder. Wootton received a minimum 14-year term.
Lord Chief Justice Sir Declan Morgan said the three judges who have heard the appeal would deliver their verdict "as soon as possible".